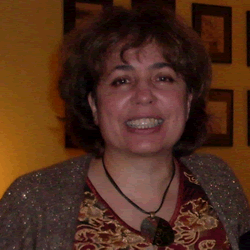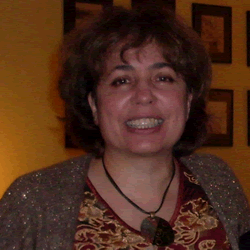 Dr. Iveta Iontcheva-Barehmi is an accomplished dentist and specialist in Periodontics and Implants ( DMD, D.Sc. in Periodontology and Oral Biology and M.S. in Public Health), with holistic approach to medicine and dentistry.
Dr. Iontcheva-Barehmi has a firm belief that our bodies are very intelligent. All the body organs and systems are interconnected and related to each other (the teeth and the mouth are part of and related to the whole body). Our bodies are perfect self sustainable systems, capable of self-healing and self regeneration if the right environment is provided and the obstacles removed. For this reason she is also interested in energy medicine and is certified in reiki, (Level II) Magnified healing all levels including teacher of IIId level) Prana healing , Scenar therapy certified by professor Ravenko IIId level and Teacher of level I) and EFT technique.
As a successor of the well-known biological dentist Dr. Yolin, Dr. Iontcheva –Barehmi  has expertise in many different areas. Her holistic dental practice has grown to include Biological , Physiological Dentistry and Integrative Periodontal Medicine and Implants.
Dr. Iontcheva-Barehmi is graduate of Boston University with a Doctor of Science Degree in Oral Biology and a Specialty Certificate in Periodontology and Implants.
Before coming to Boston University she was already a certified dentist for seven years in Bulgaria. Dr. Iontcheva-Barehmi worked for 2 years as a Research Associate at Boston University and as a peridontist for several general dentists.
Dr. Iontcheva-Barehmi opened her private practice 2005.
In recognition of her outstanding scientific knowledge, practical clinical skills and caring personal style, she was honored by The Consumers' Research Council of America as Top American Dentist for 2009.
The details of Dr. Iontcheva-Barehmi's European certification are as follows:
In 1984 she graduated with honors from Higher Institute of Medicine, Faculty of Stomatology, Sofia Bulgaria. In addition to Doctor of Stomatology degree she obtained a M.S. in Public Health from the same school. Dr. Iontcheva-Barehmi worked as a general dentist for seven years before coming to US.
During her graduate study she was published in peer-reviewed journals, and presented at scientific conferences and meetings.
Dr. Iontcheva-Barehmi is a member of: International Academy of Oral Medicine and Toxicology (IAOMT), Holistic Dental Association (HAD), American Dental Association (ADA), Massachusetts Dental Society (MDS), Academy of Laser Dentistry (ALD) and Massachusetts Periodontal Society (MPS), & American Academy of Implant Dentistry (AAID).
We serve patients of all ages, needs, and lifestyles. By investing in some of the most advanced technology available, we can provide many services in our office that other dentists cannot. Some of the exciting things you'll experience at our practice include:
Pain Relief & Pain Free Dentistry
Periodontal Services
Titanium and Zirconia Implants
Laser Periodontal Disease Treatment
SCENAR-therapy
Low level laser therapy
Facial Pain & TMJ